Christmas is here and its magic fills our hearts with joy. The joy is complete with nice shopping. Where to go for the last minute shopping? if you wait until now to have the perfect idea and place for shopping, you are just like me. You need a bit of suggestion and hint to save plenty of time.  
Here I gather some information about 5 different stores in Montreal. I call it the list of best skincare shop in Montreal. Whether you want to buy some gifts for loved ones or you need to refresh your own set of skincare, this list is prepared for you. 
The face shop
The face shop is a South Korea- based skincare store. You can buy different products such as masks, cleansings, and a variety of skincare products, not much makeup. You can also choose your products based on skin type for example products specific for sensitive skin, acne-prone skin, dry, oily or normal skin.  
Dans un Jardin
Dans un Jardin is a company designed and made in Quebec. The products are mostly vegan, and the containers are %100 recyclable. You can choose your favourite products for different age groups, babies, kids, men, and women. The products range from hand cream, eau de toilette and body cream. You can also shop for your home such as hand gel or soap… and many cute gift sets. 
La Maison Lavande
It's a local company in Quebec. The company has a lavender field. You see the lavender colour everywhere in their products. You can buy moisturizing cream, soap, shower gel, essential oil and more. The company offers products specifically for women and men. They also have a small collection of foods e.g. marmalade and jam. The agri-touristic site is open from June to October and offers a guided visit to delight nature lovers. It has to be fun to see all the beautiful lavender flowers in the field.
Lush
Lush gives you collections of products for the face, body and hair. It's always fun to shop from Lush because of the combination of vivid colours and their special bath bombs. They have a significant amount of bath and shower products. In haircare, you can choose from a variety of products such as shampoo, moisturizing, hair styling and even henna hair dye. In face care, there are cleansers, moisturizers, and face masks. Lush also offers some cosmetic products e.g. mascara, eyeliner and glowstick.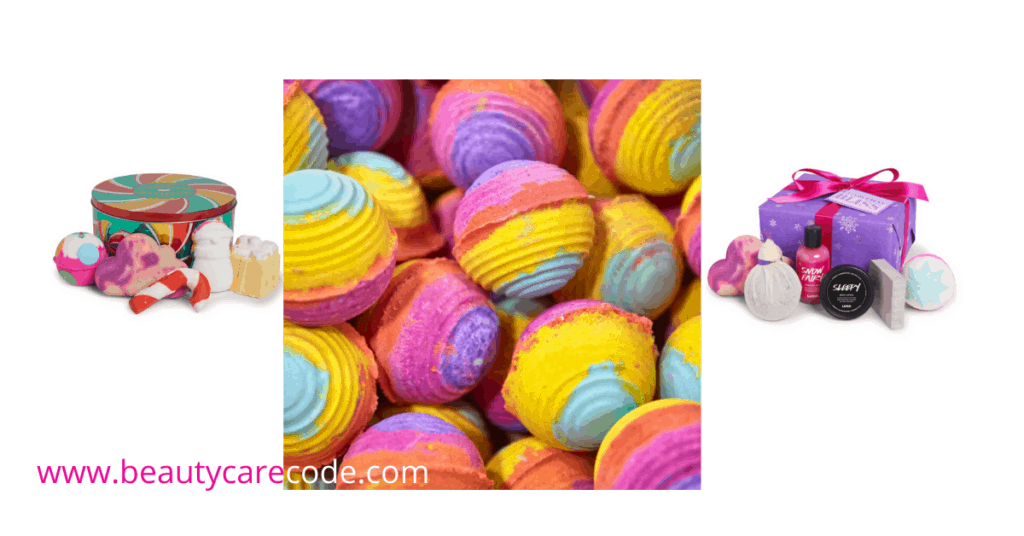 Christmas gift sets offered by Lush are so colourful and cute. A set of scrubs, body lotion, shower gel and fruity smell soaps can be a little pick-me-up for anyone you love, this holiday season.
Yves Rocher
Yves Rocher is a worldwide cosmetic and beauty brand. There is a big variety of cosmetics and skincare. The products are in different categories from face care, bath, makeup, haircare, fragrance, and spa treatment. In each category, there are lots of different products. You can choose based on skin type or beauty concerns. In the cosmetic section, you can have products for eye, lip, nail and different foundations and concealer. Yves Rocher has made your Christmas shopping easy by offering beautiful gift kits for different budgets. You easily choose a ready-made gift set or you can choose a nice fragrance to give as a gift. 
I hope you enjoy it, you can use this list for your skincare shopping all around the year. This list is not specific for holiday season.
Enjoy and have fun!
With Love!
Fatemeh