How to soothe or treat sunburn or sunburn blisters? For sure you already know prevention is always better than treating those painful sunburn blisters. But how to soothe or treat sunburn blisters if you forget to apply your sunscreen or you don't have it with you to reapply it after 80-90 minutes. In this article, you will read how to treat sunburn blisters and which home remedy may help.
How to treat sunburn blisters with no medication
Drink plenty of water and nonalcoholic beverages to replenish the fluids.
Make a cool bath or wet compresses with tap water or saline for 20 minutes 4–6 times a day. This provides some relief.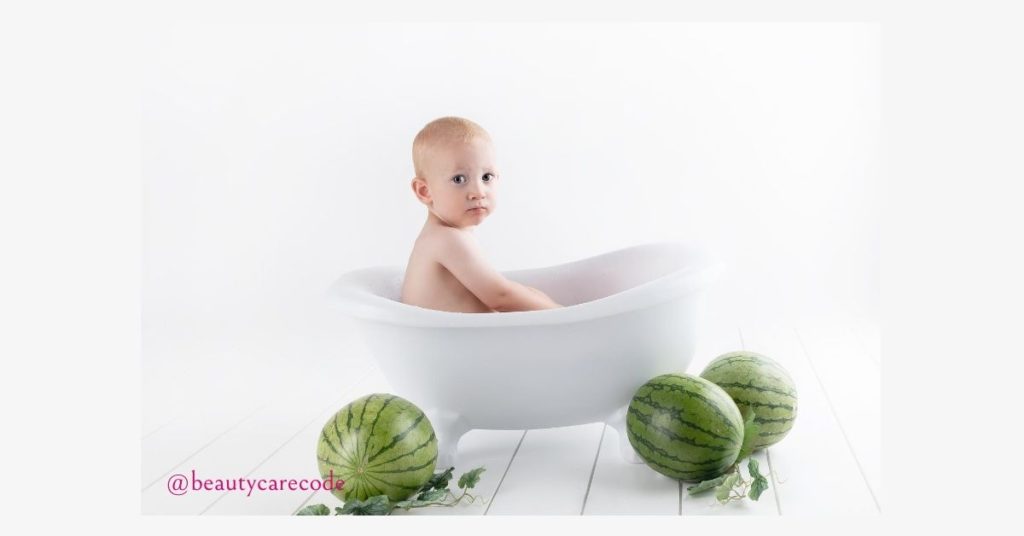 Blisters may require dressings and wound care
How to treat small sunburn blisters
Leave small blisters intact. If blisters break, gently clean the area with mild soap and water and cover with a non-adherent gauze dressing.
Don't use disinfectants to clean burn wounds because they may impair wound healing.
You can use tap water and mild soap to gently clean secretions and remove wound debris with each dressing change.
How to treat large sunburn blisters
Large sunburn blisters are not very common. However, in the case of large blisters, they can be incised and drained but leave it to the expert. In case you have large blisters visit your doctor or go to a clinic.
Treating the large blister has to be done under sterile conditions. The overlying skin should be left intact to decrease the risk of secondary infection.
Remember!
After a sunburn, don't expose your skin to the sun for at least a week.
Treating sunburn blisters with medications
Here is a list of safe medications to take in case you have sunburn:
Calamine lotion and colloidal oatmeal may be soothing.
Moisturizers help with dryness and peeling.
Simple analgesics (e.g., acetaminophen, ibuprofen) can help to relieve the pain
Pramoxine hydrochloride 1% is a topical anesthetic with low sensitizing potential that may provide short-term relief.
Topical diclofenac gel applied 6 and 10 hours after sun exposure, decreases pain, erythema and edema.
How to treat sunburn blister with home remedy?
You may prefer to treat your sunburn with home remedy. Here are a few popular home remedy:
Honey
Topical honey appears to result in healing of partial-thickness burns 4–5 days more quickly than some conventional treatments.
Traditional medicine recommends using honey for burn and skin injuries. It is believed honey has moisturizing, anti-inflammatory and antibacterial effects. Therefore it accelerates wound, burns and sunburn healing. You can try it to treat sunburn blisters, but the evidence and research about its efficacy are somehow controversial.
Aloe vera
Aloe vera is used for wound healing and burn. Some studies show that it has moisturizing emollient effects. However, the evidence of its effectiveness in treating wounds or burns is conflicting.
If you have sensitive skin be careful about applying a product containing aloe vera. Some people experience mild side effects of burning sensation, contact dermatitis or mild itching with topical application.
Apple cider Vinegar
Despite many traditional applications for apple cider vinegar, its topical use not only does not heal the sunburn but also may cause burns, irritation, dryness and damage.
If you ever decide to try it to treat sunburn, always dilute it with water first. However, diluting the vinegar does not guarantee its safety.
Potato
Potato can soothe the sunburn quickly, potato puree, potato chunk or peel may all work. Simply cut potatoes and rub on your skin where you have a sunburn. You can put some potato peel on your skin or make a fresh potato puree to apply on your skin.
Cucumber
Due to its cooling effects, you can soothe your sunburn quickly. You can apply the slices or the peels on your skin.
What to avoid
Topical benzocaine
Avoid topical benzocaine and other topical anesthetics in the same category as they can sensitize the skin.
Topical corticosteroids
Studies of the treatment of sunburn with topical corticosteroids have shown mixed results. As it is unclear if there is any benefit, and a sunburn is a self-limiting condition, they are not generally recommended.
What if you are pregnant or breastfeeding
Prevention of sun-induced skin damage is the first choice for everyone including pregnant women. You can simply protect yourself by seeking shade, wearing protective clothing, applying sunscreen and minimizing sun exposure.
Don't worry about the systemic absorption of sunscreens, it is very small, particularly the physical sunscreens containing zinc and titanium dioxide.
Chemical and physical sunscreens are considered safe to use during pregnancy and breastfeeding.
As a general precaution, be careful to avoid contact of a nursing baby's skin with any area of the mother's skin that has sunscreen on it.
Treatment of Sunburn during Pregnancy and Breastfeeding
Sunburn can be safely soothed with like everyone else as mentioned earlier:
Calamine lotion
Colloidal oatmeal baths with or without calamine lotion
Acetaminophen is safe to use for pain relief.
Oral ibuprofen
Topical diclofenac gel may also provide pain relief.
These medications are considered safe to use in pregnancy, however, full doses of ibuprofen and the medication from this category such as oral indomethacin, diclofenac, naproxen should be avoided in the 3rd trimester due to the risk to the baby.
Oral ibuprofen and topical diclofenac are also considered safe to use while breastfeeding.
How long does it take for sunburn to heal?
Sunburn is characterized by erythema, with onset 2–6 hours after exposure to a threshold dose of UV radiation. It peaks at 15–36 hours and regresses by 72–120 hours
Erythema resulting from sunbed ultraviolet A (UVA) exposure starts immediately, peaks at 8 hours and regresses by 24–48 hours.
Edema, pain and itching may be present.
Blistering in severe cases may take a week or more to resolve.
Scarring rarely occurs unless there is a secondary infection.
After unprotected sun exposure monitor for 24–48 h for worsening or improvement of burn.
Monitor for 7 days for signs of infection (particularly if blistered).
Who is prone to sunburn blisters?
Any person, regardless of skin colour, will have sunburn or sunburn blisters when exposed to UV radiation long enough.
However, there are some differences between people with different skin or eye colour. Blue- or green-eyed, lighter-skinned individuals, who tan poorly and freckle, will burn more readily.
Body parts are different too. The trunk, neck and head burn at a lower dose of UV radiation than the upper limbs, which burn more readily than the lower limbs.
This may be due to the differences in the thickness of the skin layers in different areas of the body.
Be careful about children
Children are more in danger of sunburn. Sun exposure in children is approximately three times that of adults. According to a Canadian survey, the highest incidence of sunburn is between younger adults and teenagers.
Men experience more sunburns
Yes, that's true. Men experience more sunburn and they use fewer sun-protective measures than women. A U.S. survey reported fewer men use sunscreen regularly compared to women.
Sunbeds cause sunburn
Sunburns are common in individuals who use tanning salons. In fact, sunburns are more common in sunbed users than non-users. Can you imagine the healthcare cost for the treatment of skin cancer resulting from sunbeds?
Do you know evidence shows young adult females do not follow appropriate sun protection measures despite being aware of their high risk of skin cancer? They still believe tanning is beneficial.
Therefore psychosocial interventions and education are needed to assist these high-risk young females in order to help them to better protect themselves and prevent sunburn and sun-induced skin damage.
Please leave your comments and let me know about your experiences. Have you ever used home remedy for sunburn? What is your strategy to protect your skin against UV radiation? Thank you so much for your attention and all your feedback.
You can read about skin protection and applying sunscreen in this article.